Like us, Follow us, Stay Informed
*****************
"PEOPLE'S CHOICE"
AWARD WINNERS
@
with our
Thank You Thank YOU very much
WILBERTS IS OUTSTANDING!
Home of The
$3 DOMESTICS-$3 BOMBS
Labatts and Labatts Lite-the BIG BOYS - 16oz-Yea just 3 bucks too!
FireBalls are just $4 & so are shots of Jameson.
Where everything is homemade Fresh and down right delicious!
1/2 Slab of Ribs with hand cut Fries and a Salad - JUST $9.99 (HH)
The BEST Homemade barbeque sauce- It's Sweet-Smokey-Spicy!!!
We pride ourselves on having the
Best Service
Best Food
at The Best Price in the neighborhood
+ Awesome Music! = Home of over 90-Grammy Winners!
So see us before during and after the tribe games.
In the Historic Caxton building just north of the stadium off Bolivar and east 9th;
WILBERTS-Bringing you over 120 years of Miller Hospitality to Cleveland!
OUTSTANDING!
Wilbert's Food & Music
812 Huron Avenue E.
Cleveland, Ohio 44115
216.902.4663
All shows are all ages.
Start @ 8:00 p.m.
unless otherwise noted, with doors 2 hours before show
time. Dinner reservations are suggested. You can make
them by calling or texting me
@
Text>
2163755966
If you leave
a message make sure you leave your
phone #, and
we'll call you back with a reservation conformation, or better yet,-you can e-mail
us at
Dinner reservations must be made for at least an hour or more before show time. By 7pm week days and 8pm week ends
Thanks MM!
A website helping fans of concerts and events find hotels close to the
venues →
EVAN (my oldest son) AND GATEMOUTH!

Great Place for
a Party!
We'll cater to all your wants & needs!
Special Menus,
Open Bar/Cash Bar
Holiday & Cocktail Parties,
Receptions & Rehearsal Dinners, Wakes & Weddings, Retirements, Farewells, Etc…… We've done themAll Such as...
(Jane Scott's 75 B-Party!)
Mike Millers
Cell # 216.375.5966
e-mail wilberts812@sbcglobal.net
Delta Zeta Formal →
Thank you so much for all
of your services on
Saturday night. Everyone
had a blast and said the
food was amazing!! This
was the perfect place to
have our fall formal. Everything you have done
is greatly appreciated. Hopefully we can hold another event there soon.
I will definitely keep in
touch with you
Founders
RUBAEUS
Optimizing the flavor of fresh raspberries, Rubaeus is Founders' way of celebrating the joys of summer year-round. This stunning berry-red masterpiece is the perfect blend of sweet, tart and refreshing. No question about it, this beer is 100% Founders.
FRUITS OF LABOR
Rubaeus defies subtlety and proves to be the perfect accompaniment to those long days, no matter the season, with a friend by your side and adventure out in front of you. Enjoy summer year-round with Rubaeus.
Great Lakes Christmas Ale
Christmas Ale's fresh honey, cinnamon, and ginger flavors.
FLAVOR A Yuletide's worth of holiday spices and sweet honey to keep you a-wassailing all season long
.
It's Christmas Ale! You cannot rate. it 's like no another beer - it's designed for a purpose...to ring in the Holidays! The 2017 brew tastes a little more cinnamony than last year's, but maybe that's just me. I love this brew on tap...nothing rings in the Holiday's like GL Christmas Ale!
Great Lakes Turntable Pils
A: Clear golden color. Mild carbonation lazily floats to the surface. Two fingers bleached head. Nice retention.
S: Husked cereal grain. Mildly spicy hop aroma.
T: Tight husked grain. Slightly soapy. Spicy herbal essence. Lemon oil. Bitterness picks up in the end with a slightly astringent, chalky essence.
M: Light. Slightly rounded. Carbonation lightly scrubs the palate.
O: Good classic take on Czech pils
Leinenkugel
Harvest Patch Shandy

Crisp weiss beer with natural pumpkin spice flavor
Satisfy your thirst for autumn with our Leinenkugel's® Harvest Patch® Shandy. It's our traditional weiss beer with natural pumpkin spice flavor to give you notes of nutmeg, allspice and clove for a refreshing fall seasonal. It's crisp and smooth, just like a perfect fall day on the Leinie Side.
Market Garden Festivus Ale
Smooth, spicy (allspice, ginger & cinnamon), malty with an elegant finish thanks to caramelized wort and a bit of brown sugar, this beer is sure to make the holidays better. According to the Seinfeld model, Festivus is celebrated each year on December 23rd. Those attending Festivus may also participate in the "Airing of Grievances," which is an opportunity to tell others how they have disappointed you in the past year, followed by a Festivus dinner, and then completed by the "Feats of Strength" where the head of the household must be pinned.
Dundee's Honey Brown
Amber Lager

Man first brewed with honey more than 2,000 years ago. Back then, fermented honey was proclaimed the drink of kings. We first brewed Original Honey Brown Lager nearly 20 years ago. And we like to think every batch is still fit for a king. In the years since, Honey Brown has been brewed with the same premium barley, hops and pure Manitoba White Clover Honey to produce a great-tasting, medium-bodied lager.
This isn't your watered-down light beer from college. Nor is it a heavy craft beer. Honey Brown pours right smack dab in the middle. A delicious golden amber color, it's a beer you can drink throughout the night while staying true to yourself and your evolving palate. Enjoy it with friends. Enjoy it with strangers. It doesn't matter to us—just enjoy it.
Columbus INDIA PALE ALE
Pale orange, with grapefruit, pine, and tropical fruit aromas
India Pale Ales were originally brewed to withstand long ocean voyages by increasing the quantity of hops and malt used in their Pale Ale predecessors. Our take on IPA pours pale orange with a balanced malt presence and finishes with a combination of grapefruit, pine, and tropical fruit notes from Pacific Northwest grown hops.
Stella Artois Cidre
Crisp and refreshing belgian cider made with hand-picked apples
Market Garden Prosperity Wheat

Formerly known as Street Wheat! If you've ever spent time in a German Beer Garden, you know how much they love their wheat beer. Our Bavarian style Hefeweizen is a satisfying blend of sweet wheat and pale malts, clove and banana aromatics, and the zesty tang of wheat beer yeast.
Working Class Brewery Brick Layer Brown Ale
An ale like this will make
you lay bricks all the live long day
Platform Amarillo Fog DBL IPA

This is an outstanding beer that has just a bit of "east coast" yeasty kick, but is not nearly as juicy or biting as many. More like an Unfiltered Enjoy By than a Heady Topper.
It is a very hazy, vibrant burnt orange-gold. It has an egg shell white, massive pillowy head.
It smells fairly malty and musty with an almost pilsner like grain aroma. There is also some fruity esters, pine, and some noticeable yeast.
The flavors really pop compared to the aroma. It has a lot of musty/earhty grapefruit, pineapple, and a touch of peach. Not really sweet at all. There is a bit of a floral hop flavor, followed by a solid bitter pine. It finishes with a little bit of a yeast bite.
The body is definitely on the heavier side, but smooth with no real noticeable alcohol
Royal Docks Pendragon RareWit
According to legend, King Arthur's father, Uther Pendragon, was possessed of two magical ales. Pendragon RareWit is our homage to the first of those beers - magically 'wrought in Avalon' to refresh knights after battle and imbue them with the 'courage of the Red Dragon'. Rather than hops, Pendragon RareWit relies on a pantheon of herbs and spices - many native to the Welsh Countryside - to provide a refreshing citrusy floral balance to the sweetness of barley malt and unmalted wheat.

Uinta
Hop Nosh IPA
Formerly known as Hop Notch. Wonderful complex flavos, like no other, simply a great tasting IPA. It's balanced, strong malt backbone, citrusy nose, with hints of pine and grass.
North High Brewing Honey Wheat Lager
Light body, orange hues and a smooth finish develop from brewing with a special honey malt and orange blossom honey.
Slightly hazy gold with
Sweet malt aroma, with clove and citrus. Smells remarkably like Blue Moon, but stronger.
Sweet, malty and honeyed arrival, followed by a citrusy tang and mild banana clove esters.
Heavier side of mid weight; little carbonation, slick and smooth. Appropriate for the style
Tastes pretty much like a sweeter, bolder, less carbonated Blue Moon. Surprised this is a lager; would almost think its a Hefeweizen!.
Young's Double Chocolate Stout
The taste is a mix of Hershey/milk
chocolate, roasted
grain, light bitter coffee roast, and vanilla
Guinness
A classic. Mainly
roasted malt, with a
touch of cream and
milk to it
**********************
The paradox of our
time in history is that
we have taller
buildings but shorter tempers, wider freeways,but narrower viewpoints. We spend more, but have less.
We buy more, but
enjoy less.
We have bigger
houses and smaller families, more conveniences, but less time. We have more degrees but less
sense, more
knowledge, but
less judgment, more experts, yet more problems, more
medicine, but less wellness.
We drink too much, smoke too much,
spend too recklessly, laugh too little,drive
too fast, get too angry, stay up too late, get up too tired, read too little, watch TV too much,
and pray too seldom.
We
have multiplied our possessions, but
reduced our values.
We talk too much, love too seldom, and hate
too often. We've
learned how to make a living, but not a life.
We've added years
to life not life to years.
We've been all the
way to the moon and back, but have trouble crossing the street to meet a new neighbor.
We conquered outer space but not inner space.
We've done larger
things, but not better things. We've cleaned
up the air, but polluted
the soul. We've conquered the atom,
but not our prejudice.
We write more, but
learn less. We plan
more, but accomplish less. We've learned to rush, but not to wait.
We build more
computers to hold
more information, to produce more copies
than ever, but we communicate less and less.
These are the times of fast foods and slow digestion, big men and small character, steep profits and shallow relationships. These
are the days of two incomes but more
divorce, fancier
houses, but broken homes.
These are days of
quick trips, disposable diapers, throwaway orality, one night
stands, overweight bodies, and pills that
do everything from
cheer, to quiet, to kill.
It is a time when there
is much in the
showroom window and nothing in the
stockroom. A time
when technology can bring this letter to you, and a time when you
can choose either to share this insight, or to just hit 'delete'.
Remember, spend
some time with your
loved ones, because
they are not going to
be around forever.
Remember, say a kind word to someone, who looks up to you in awe, because that little
person soon will grow
up and leave your side. Remember, to give a warm hug to the one
next to you, because
that is the only
treasure you can give
with your heart and it doesn't cost a cent.
Remember, to say,
"I love you" to your
partner and your loved ones, but most of all
mean it. A kiss and an embrace will mend hurt when it comes from
deep inside of you.Remember to hold hands and cherish the moment for someday
that person will not be there again.
Give time to love, give time to speak and give time to share the
precious thoughts in
your mind.
A Message by
George Carlin
Reminder
We're always open
before all Indians/Cav's home Monsters, Gladiators Games or ALL Gateway Events..........with
$2-Domestics
-Labatt blue,Budweise, .Bud
Light, Coors light MGD, Miller Lite,
Miller high life,Rolling
Rock, PBR
$3- Microbrews-
Michelob Ultra,
Bud Lime, Great Lakes
Dortmunder,
Blue Moon,
Samuel Adams
Cherry, Grape, Jagger, Orange Bombs $3
$6 Irish
Car
Bombs!
Right On!
-Tell your Friends!
Get It ToGo!!!

"When I went to school, they askedme what I wanted to be when I grew up. I wrote down 'happy'. They told me I didn't understand the assignment, and I told them they didn't understand life."
John Lennon
Saturday December 16
Jazz
vs.
CAV'S
It's always Good Time @Wilberts!!!!!
→With The Best Specials DOWNTOWN!←
$3 DOMESTICS ~ $3 BOMBS
$4 FireBalls & shots of LeBronJameson
PLUS
1/2 Slab of Ribs & Fries + Salad = $9.99
Live on Our Stage @ 9pm
"Jaw dropping Blues & Soul" from Boston
GRACIE CURRAN
HIGH FALUTIN' BAND
Boston Music Award Winners for Blues Artist of the Year!!!
Gracie Curran has earned her reputation for jaw dropping Blues & Soul, in every blues club and juke joint from Boston to Beale Street. In the three years since the release of her critically acclaimed debut album "Proof of Love", the singer has been packing houses across the country, wowing audiences with her powerful voice and soul shaking delivery. With a contagious enthusiasm and amazingly fun live show, Curran is quickly becoming one of the most exciting young entertainers on the roots scene today!
Sunday December 17
Opening at 9AM
BROWNS BRUNCH PARTY
Best Bloody Mary's $4
Damn Delicious Mimosa $3
BIG Ass Brunch Burrito
Breakfast Quesadilla
Crème Brûlée French Toast
+
→The Best Specials DOWNTOWN!←
$3 DOMESTICS ~ $3 BOMBS
$4 FireBalls & shots of LeBronJameson
PLUS1/2 Slab of Ribs & Fries + Salad = $9.99
Monday December 18
MONSTERS VS. IOWA WILD
→With The Best Specials DOWNTOWN!←
$3 DOMESTICS ~ $3 BOMBS
$4 FireBalls & shots of LeBronJameson
PLUS
1/2 Slab of Ribs & Fries + Salad = $9.99
Wednesday December 20
MONSTERS VS. IOWA WILD
→With The Best Specials DOWNTOWN!←
$3 DOMESTICS ~ $3 BOMBS
$4 FireBalls & shots of LeBronJameson
PLUS
1/2 Slab of Ribs & Fries + Salad = $9.99
Thursday December 21
Have FUN @Wilberts!!!!!
→With The Best Specials DOWNTOWN!←
$3 DOMESTICS ~ $3 BOMBS
$4 FireBalls & shots of LeBronJameson
PLUS
1/2 Slab of Ribs & Fries + Salad = $9.99
Friday December 22
MONSTERS VS. Admirals
→With The Best Specials DOWNTOWN!←
$3 DOMESTICS ~ $3 BOMBS
$4 FireBalls & shots of LeBronJameson
PLUS
1/2 Slab of Ribs & Fries + Salad = $9.99
The hottest Reggae band in the Midwest!
One Love Reggae Band is one of the hottest Reggae bands in the Midwest! A "Serious Force" to be reckoned with. True to the name & committed to bringing the best in Live Reggae Entertainment. Performing various styles of Reggae from Roots, Dub & Lovers Rock with a unique signature sound of their own. One Love has members hailing from the U.S. the Caribbean & Africa who have all been performing & recording in the music industry for more than three decades. One Love has had the opportunity to share the stage with well known Reggae Recording Artists. Their debut album is soon to be released on Productive Dread Records.
Saturday December 23
MONSTERS VS. Admirals
→With The Best Specials DOWNTOWN!←
$3 DOMESTICS ~ $3 BOMBS
$4 FireBalls & shots of LeBronJameson
PLUS
1/2 Slab of Ribs & Fries + Salad = $9.99
Live on Our Stage
HAPPY HOUR
country singer/songwriter originally from Cleveland and now living in Nashville
Mitchell Louis

My name is Mitchell Louis. I am a twenty-two-year-old country singer/songwriter originally from Hudson, Ohio and now Located in Nashville, TN. I am a huge baseball fan, a hunter and fisherman, a craft beer fanatic, and an avid dog lover! During my Freshman year of college, I attended Washington and Jefferson College to play baseball. After a severe shoulder injury and, what I was told, was career-ending surgery, I transferred to Ohio University. On a whim, I walked onto the baseball team and was able to play another year of the sport I love so dearly. In February of my sophomore year, I had an unfortunate accident protecting a young woman and broke my jaw. I was wired up for a month, and it was during this month I began to write my own songs. I found that I had a passion for it, and it has been all hustle from there. I have played shows all over Ohio from dirt floor bars, to college houses, to the House of Blues in Cleveland. My greatest achievement up to now has been being named a finalist for Bridging the Music's Solo Artist of the Year Awards. I bring a wild and rowdy show that emphasizes love, partying, and growing up themes. I have been writing with many people in Nashville and will be moving there in May upon my graduation. My inspirations for my music come from all over the place. I am a fan of AC/DC, The Eagles, and Black Sabbath. I am also a fan of Merle Haggard, Willie Nelson, Luke Bryan, Brad Paisley, Ed Sheeran, and many other artists. I have no limit on who will influence my music and I look forward to taking this open mind forward in my music career. Please check out my original songs on my ReverbNation page and check out my YouTube videos. Follow me on Instagram @mitchelllouis_music and Twitter @mitchelllouis13 for show updates, song video clips, and personal thoughts. I look forward to coming to a city near you!
Plus @ 8pm
R

a

r

e

F

o

r

m

'

s
(

Co
m

e

d

y

T

r

o

u

pe

)
A

C

h

r

i

s

t

m

a

s

C

a

r

o

l

a

t

W

i

l

b

e

r

t'

s

!
Back By Popular Demand
RARE FORMR, Clevelald's own professional improv comedy troupe, has been performing together since 2014 under the tutelage of former Something Dada member, Jimmy Green. Most of them are CLE natives, whereas all of them are either current students or alumni of Tri-C, CSU, and/or CWRU. Lately, they have been taking over the Cleveland improv scene, performing at Hofbrauhaus, Susy's Soups, and now Wilbert's. When they're not on stage, you might find them enjoying a long walks on the beach. Lastly, they would like to thank and dedicate their success to their fans, Don Mitri, and their late mentor and friend Jimmy Green.
It's the MOST wonderful time of the year again! To celebrate, we're hooking up with our friends at Wilbert's Food and Music again for our CHRISTMAS EXTRAVAGANZA!!!! This Christmas weekend, Come join us @ Wilbert's for A(n improvised) Christmas Carol. Good for either getting away from the family, or spending a night out with them. FREE admission with not-free food and beverage! A RARE FORM CAROL, I MEAN, A CHRISTMAS RARE FORM, I MEAN.....eh.....it's free, so don't be a Scrooge, just be there. Dec. 23rd Wilbert's Food & Music 812 Huron Road East, Cleveland, Ohio 44115 Improv @ 8:30 FREE ADMISSION! Hope to see you there!
For more information, check out our event page https://www.facebook.com/events/2019776264933119/
or Rare Form's official website! https://www.rareformimprov.com/
Wednesday December 27
HARLEM GLOBETROTTERS
HAPPY HOUR
→With The Best Specials DOWNTOWN!←
$3 DOMESTICS ~ $3 BOMBS
$4 FireBalls & shots of LeBronJameson
PLUS
1/2 Slab of Ribs & Fries + Salad = $9.99
3-6pm
Thursday December 28
CANTON CHARGE VS. WINDY CITY BULLS
→With The Best Specials DOWNTOWN!←
$3 DOMESTICS ~ $3 BOMBS
$4 FireBalls & shots of LeBronJameson
PLUS
1/2 Slab of Ribs & Fries + Salad = $9.99
Friday December 29
Opening at noon
TRANS-SIBERIAN ORCHESTRA
Ghosts Of New Years Eve PaRtY
→With The Best Specials DOWNTOWN!←
$3 DOMESTICS ~ $3 BOMBS
$4 FireBalls & shots of LeBronJameson
PLUS
1/2 Slab of Ribs & Fries + Salad = $9.99
live @Happy Hour
passionate singer-songwriters extraordinaire from CLE
AMANDA WALSH & RICK SZEKELYI

Saturday December 30
MONSTERS VS. Admirals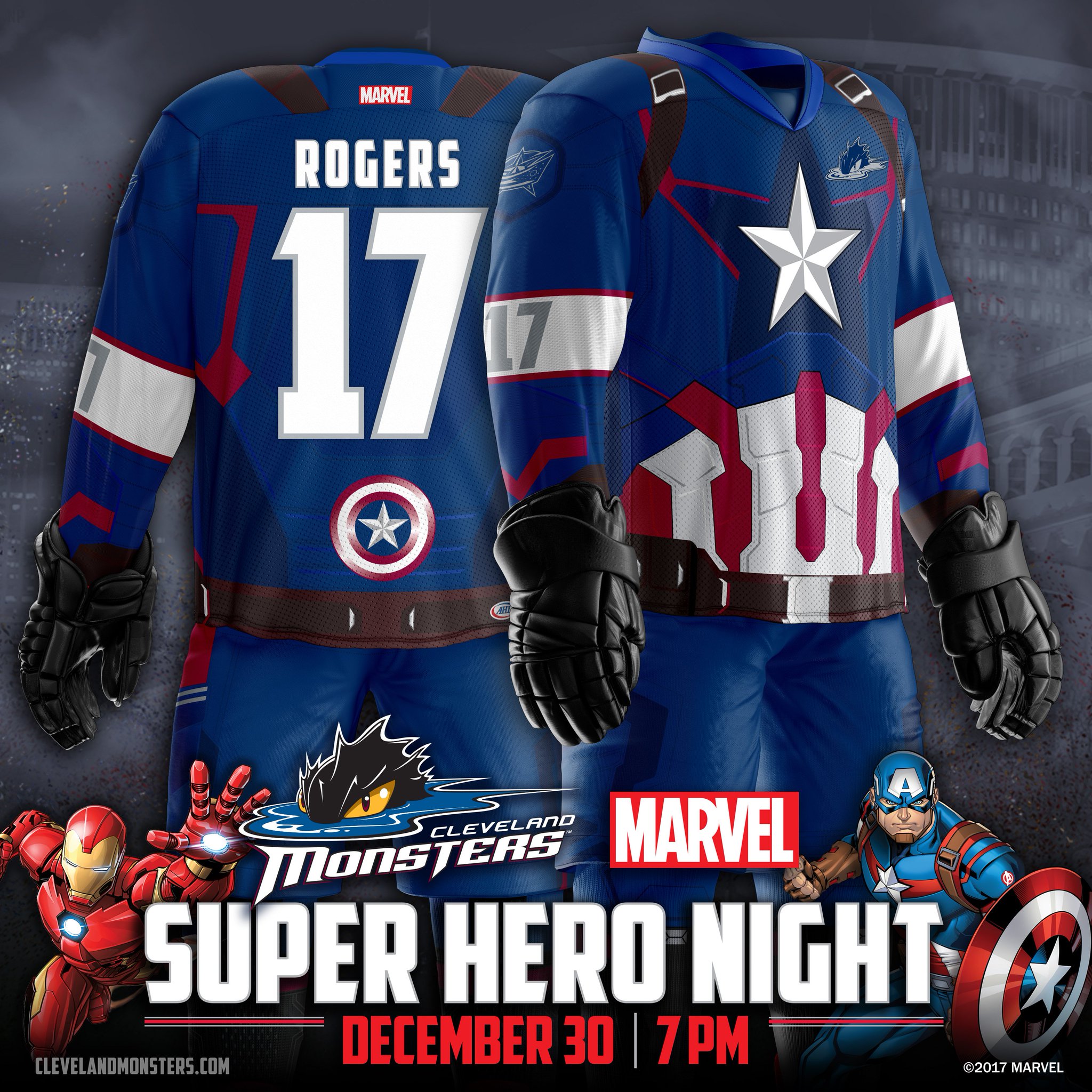 →With The Best Specials DOWNTOWN!←
$3 DOMESTICS ~ $3 BOMBS
$4 FireBalls & shots of LeBronJameson
PLUS
1/2 Slab of Ribs & Fries + Salad = $9.99
@ 9pm band of the week in Cleveland's Scene Magazine.
Live On Stage
Awesome Progressive Funk Rock from CLE
The band's live experimentation with musical genres promises to satisfy any harmonious hunger with tasty servings of rhythm, bass, guitar and piano.
The Cleveland born and bred Yosemight, have come a long way since their roots in 2012. Having played over 150 shows a year, don't be surprised to see these guys on are sharp as a tack!. While mixing aspects of just about everything will assuredly fill any harmonious hunger you may crave, it's the live experimentation that will catch your ear. With an extensive tour schedule, Yosemight have made appearances in places like Chicago, Missouri and Colorado and festivals all around the world. Following their run out west, they head back to Ohio to play a number of shows and festivals like ( The Ville, Tribal Connection and May Daze) with groups like ( Steve Kimock, The Werk STS9, Dopapod, Lettuce, Greensky Bluegrass, Dopapod, Papadosio and Joe Russos Almost Dead). Yosemight is regularly updating their music, posting songs from recent shows online for free! Check out www.yosemight.com for our free album download, videos, merchandise or anything else
Sunday December 31
80's All The Way to '18
NYE
CLEVELAND! On New Year's Eve, we are converting Wilbert's back to an 80's dance palace - live DJ spinning the songs AND the videos, passed apps, a late night pizza buffet, Totally Tito's Vodka 80's drinks and more! Get workin' on those costumes as we will have cash prizes for the best! Tickets are available on Eventbrite, click our event tab for the totally awesome details!
Friday January 19
JUNO Award & Maple Blues Awards (12) Winner
Swamp Roots Rock out of Ottawa, ON
have won a collective 20 Maple Blues Awards, two Canadian Independent Music Awards, a Blues Music Award (USA), and have been nominated twice for a JUNO Award, taking home the coveted hardware in 2012
Monkey Junk Bio Since 2008, the name MonkeyJunk has been synonymous with the emergence of a new kind of blues on the Canadian and international scenes. Continually pushing boundaries and blurring genre lines, the Ottawa Ontario-based trio has added an edge to their music by incorporating swampy blues & rock with thoughtful and intelligent lyrics. Their fifth Stony Plain Records release, Time T o Roll is unique in that it incorporates elements of all four of their previous recordings with added maturity in songwriting and instrumentation, cementing MonkeyJunk's ori ginality and sound as its own. Steve Marriner , the trio's vocalist, baritone guitarist, harmonica and organ player , was well known as the 'go-to' guy as a producer , sideman and session player . He's also toured the world performing alongside Harry Manx. Steve is also the consummate musical networker and stage guest having been invited to join many artists in concert such as Randy Bachman, Colin James and Big Sugar . At the age of nineteen, lead guitarist T ony D performed for three nights in Buddy Guy's band. In 1982, he opened for Stevie Ray V aughn. These events helped propel him into a long-standing career with his own popular project, The T ony D Band. He ha s also toured with some of this country's greatest musicians, including the late Dutch Mason. Before MonkeyJunk, drummer and percussionist Matt Sobb was a very busy session drummer around Ottawa and has backed up several regional, national and international artists live on stage, touring and in studio over the last 25 years such as Kim Wilson (Fabulous Thunderbirds), Jef f Healey and T om Wilson (Blackie & Th e Rodeo Kings, Junkhouse, Lee Harvey Osmond), The T ony D Band, his brother 's band Marty Sobb and The Mobb among many others. MonkeyJunk has won a collective 20 Maple Blues Awards, two Canadian Independent Music Awards, a Blues Music Award (USA), and have been nominated twice for a JUNO Award, winning the award for Blues Album of the Year in 2012.
Saturday January 20
It's a Musical Showcase!
Sunday January 28
Chicago raw, rockin' blues~superb guitarist from Jr. Wells band out of Miami
Strting at 7pm
In a previous career, Albert Castiglia was a bona fide Hoodoo Man. A Miamian since the age of 5, Castiglia got his comeuppance at a '97 audition for Junior Wells' lead guitar slot, staying on with the band after Wells' death the following year, going solo in 2002 with his debut, Burn. In his live performances, Castiglia introduces Wells' "Somebody Done Hoodooed the Hoodoo Man" by admitting that he was working in a welfare office in Florida when Wells called him, telling the young guitarist "meet me in Chicago in three days. Now I'm here." For his seventh album, Up All Night, Castiglia enlisted the help of slide guitarist Sonny Landreth and harpist Johnny Sansone with producer Mike Zito helping out on guitar and vocals as well. Castiglia wrote it, but that's Sonny Landreth's unmistakable slide up front on "95 South," a wiggly ode to road dawgin' with Landreth pinning the pedal to the floor outrunning a howlin' hurricane on a breakneck haul from D.C. to Castiglia's South Florida home. "Made it back in 17 hours/back in the land of sun and flowers/in a couple of days I'll be ready for another run," Castiglia promises.
Live, Castiglia acknowledges his royal influences, the four Kings: "Freddie, B.B, Albert, and Burger." He taps Freddie for the slow burn on the Mike Zito composition "Quit Your Bitchin'," a workin' man's lament about being piled on by both wife and mother-in-law: "Your mother's just as bad," Castiglia complains after wifey has already raked him over the coals, and then mom-in-law takes over: "She never liked me at all/ the old bat's got a screw loose/ talkin' bout me like a dawg." Castiglia has an aggressive guitar attack on most of his stuff, but he really leans on it with his arrangement of Luther "Snake Boy" Johnson's "Woman Don't Lie." While Johnson's original was rough and gritty, a sludgy clang crawling along a dirt-floored juke joint, Castiglia's jumps up and bites you in the ass with a sting like an enraged scorpion, the guitarist sounding like somebody plugged him into a 220 socket and doused him with a bucket of water.
The Castiglia original "Chase Her Around The House" sounds like a Fabulous T-Birds tune, a hard rockin', rough and tumble ode to getting down. "I'm a big ole cat, she's a little bitty mouse," Castiglia says, channeling Kim Wilson on vocals: "I'm gonna chase her around the house/ when I catch her we'll be lovin' 'till we're sweaty and we're black and blue." ~ "You Got Me To That Place" is the only acoustic cut, but just because it's unplugged doesn't mean Castiglia backs off the intensity. Backed with Zito's harmonizing vocal, it's a big foot stomper that sounds like it fell off a Delta back porch, Castiglia fingerpickin' it clean and pretty while still managing to sound low down and sinister.
Castiglia is a superb guitarist and witty composer who deserves a higher profile. This all-nighter ought to help, but fans of raw, rockin' blues guitar versatility ought to be seriously studyin' on him to complete their bluesology degrees.
Thursday March 8
SONGS AND STORIES BASS SOLO TOUR 2018
Rock, Jazz, Fusion
The most influential electric bassists of the past half-century. Extending the non-traditional function of the electric bass previously revolutionized by Jaco Pastorius and Stanley Clarke in the 1970s, Hamm helped to reshape the contemporary concept of the bass guitar as an unaccompanied instrument with the utilization of polyphonic, two-handed tapping, slapping and popping techniques, chords, and harmonics
Through his innovative work as a solo artist and his contributions as a sideman to Joe Satriani and Steve Vai, STU HAMM has firmly established himself as one of the most influential electric bassists of the past half-century. Extending the non-traditional function of the electric bass previously revolutionized by Jaco Pastorius and Stanley Clarke in the 1970s, Hamm helped to reshape the contemporary concept of the bass guitar as an unaccompanied instrument with the utilization of polyphonic, two-handed tapping, slapping and popping techniques, chords, and harmonics. Although Hamm certainly wasn't the first bass player to debut during the 1980s and employ an unorthodox approach to playing the electric bass, he was undoubtedly at the forefront of his generation who effectively fused the application of these unconventional techniques. STU HAMM is a world class, utterly entertaining story-teller, legendary bass guitar icon, known also for playing and recording with some of the greatest guitarists of the recent decades: Steve Vai, Joe Satriani, Greg Howe, Alex Skolnick, Richie Kotzen, Mike Keneally, Allan Holdsworth, Frank Gambale, Michael Schenker, Richie Kotzen. and many others. Stu has been a monumental influence in jazz/rock style for many bass players worldwide. STU HAMM i s endorsed by Warwick basses, MarkBass amps and GHS strings.
FYI-All shows are all ages and the kitchen is open until I go home!
→and remember To be nice & Have A GOOD Time!←
WILBERT'S is Great Music + Delicious food In An Intimate Setting = What a Concept!
Of Rock'n Cleveland